Welcome to my personal growth blog! I created this blog to guide you on your personal growth journey. My aim is to show other moms that it is possible and necessary to pursue your dreams! Let me show you how to achieve your goals! Learn how to balance work and home life, manage your mindset, and how to aim even higher.
---
Dedicated to helping individuals realize their natural potential.
Hey there, I'm Shea. I am married to my amazing husband, and we have one son and one daughter. While we've been together for seven years, the last three have been the most challenging, fulfilling, and surprising.
---
We were (are?) not your fairy tale couple.
My husband and I met while working at a restaurant together. We did not want to date each other. Why? Because we'd been there and done that with other relationships. Quite frankly, we were train wrecks.
Emotionally, mentally, physically, spiritually we were completely out of sync with ourselves, the universe, life. We were both addicts. Some people can go out and have one or two, but as they say, "one is too many; a thousand is never enough." I tended towards the thousand side of things than the one, as did my husband.
---
I got fired.
It wasn't the most typical way of things, but then again it was. But it was the spark that brought us to where we are today.
---
We hit the road.
We packed up the car and left for three months to travel the U.S. I credit that trip to our success today more than anything else.
---
We're sober now.
Our trip was the most exciting, exhausting, difficult, rewarding, crazy thing I've ever done in my life. And I can't wait to do it again. We got home and got 'real' jobs; we got an apartment together; things should have been 'perfect.'
---
But we were still miserable. Personal Growth can be tough.
Not with each other necessarily, but something had to change. Personal growth was why I took the job. But my job was a miserable excuse for a 'real' job. I got paid a barely livable wage as a Food and Beverage Manager at a big name hotel. I was expected to be there days, nights, weekends, sixty-plus hour weeks and on-call 24/7. My husband was working three jobs. Going straight from his overnight shift at one job to his morning shift at the other.
---
We got pregnant.
No, it wasn't a surprise or a "let's have a kid, THEN we'll be happy". We genuinely were ready and wanted children, and we knew we would do what it took to make things happen. I kept applying to jobs like crazy. Looking for babysitting jobs that would be a smoother transition for myself and my son after his arrival. My husband got a job as an electrician's assistant. Time flew by, I went on maternity (at the same awful job). And before we knew it, our awesome son was here.
---
Daycare made no sense.
I was so lucky to have the time at home with my son that I did. But we would be working for free to put our son in daycare. So my husband stayed home. I went back to work, we got married, we conceived again, we kept hustling.
---
I MADE TOO MUCH MONEY.
That's what they told me when they let me go. Here we are, a 6 month old and already 2 months along with the next one; he's out of work and now so am I.
---
I'd been applying for jobs for two years.
I kept applying, I'd gotten maybe 3 interviews, I'd applied to 400+ jobs, I applied to all types of things.
---
I got involved in a direct sales company.
That's how you find me here today. When a door doesn't open, maybe it's not your door. I believe that things happen for a reason. You gotta keep on keeping on, reinvent yourself, learn more, try more, DON'T GIVE UP. Personal growth doesn't happen overnight or to those not seeking it.
---
I STARTED THIS BLOG TO HELP YOU ON YOUR PERSONAL GROWTH JOURNEY.
Who feels what I felt. Maybe who resonates with my story. Or you want more out of life. You, who maybe doesn't know HOW to get started or WHERE to get started.
---
Let me help you.
I can help you figure out the mental and emotional side of things because it all starts within. Let me help you build on it to include the physical and the spiritual as well. You decide what your life is going to look like tomorrow, in 6 months, in 6 years.
---
I tried to fit in a box for most of my life, and it always felt awkward and uncomfortable. Personal growth can feel like that too.
Live life out loud. Dare to be different. You don't always have to have a "plan". Sometimes the plan finds you. Sometimes you have to keep exploring different things. Either way, I'm here for you. Personal growth tip number one is to be yourself.
---
JUST DON'T GIVE UP.
If I had given up before I got here, I would never have known such immense happiness. My life is finally MINE. I may be split between two kids, a husband, and grandparents but it is the most wonderful feeling in the world because it is UP TO ME. Not some boss who can, will, and did replace me the next day.
---
I am now an accomplished Paranormal Romance Author
That's right! Somewhere on my personal growth journey, I asked myself what it was that I was most passionate about. Of course, the answer was books. But most of the bookish things I could do weren't really lighting me on fire.
Until I got the inspiration for a romance novel, and I said wait a second, what if I write one! So, I did! And it came out famously.
Grab Your Free Copy of Fireflies
I didn't stop there either. The book is a part of a series and the second book, Dragonflies is out now as of 3/13/22. You can grab it below.
You can do whatever it is you dream about, trust me. Follow me to find out when the third book in the series is out!
Facebook | Instagram | Twitter | Pinterest | YouTube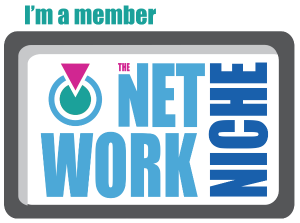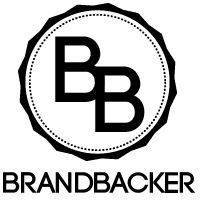 SUMMARY

[contact-form][contact-field label="Name" type="name" required="true" /][contact-field label="Email" type="email" required="true" /][contact-field label="Website" type="url" /][contact-field label="Message" type="textarea" /][/contact-form]

Welcome to my personal growth blog! I created this blog to guide you on your personal growth journey. My aim is to show other moms that it is possible and necessary to pursue your dreams! Let me show you how to achieve your goals! Learn how to balance work and home life, manage your mindset, and how to aim even higher.

Shea hulse personal growth quote

---

Dedicated to helping individuals realize their natural potential.

Hey there, I'm Shea. I am recently married to my amazing husband and we have one son and one daughter on the way. While we've been together for 5 years, the past 3 have been the most challenging, fulfilling and surprising.

---

 

We were (are?) not your fairy tale couple.

My husband and I met while working at a restaurant together. We did not want to date each other. Why? Because we'd been there and done that with other relationships. Quite frankly, we were train wrecks.

Emotionally, mentally, physically, spiritually we were completely out of sync with ourselves, the universe, life. We were both addicts. Some people can go out and have one or two, but as they say, "one is too many, a thousand is never enough." I tended towards the thousand side of things than the one, as did my husband.

---

I got fired.

It wasn't the most typical way of things, but then again it was. But it was the spark that brought us to where we are today.

---

We hit the road.

We packed up the car and left for three months to travel the U.S. I credit that trip to our success today more than anything else.

---

We're sober now.

Our trip was the most exciting, exhausting, difficult, rewarding, crazy thing I've ever done in my life. And I can't wait to do it again. We got home and got 'real' jobs, we got an apartment together, things should have been 'perfect'.

---

But we were still miserable. Personal Growth can be tough.

Not with each other necessarily, but something had to change. Personal growth was why I took the job. But my job was a miserable excuse for a 'real' job. I got paid a barely livable wage as a Food and Beverage Manager at a big name hotel. I was expected to be there days, nights, weekends, sixty plus hour weeks and on-call 24/7. My husband was working three jobs. Going straight from his overnight shift at one job to his morning shift at the other.

---

We got pregnant.

No, it wasn't a surprise or a "let's have a kid THEN we'll be happy". We genuinely were ready and wanted children and we knew we would do what it took to make things happen. I kept applying to jobs like crazy. Looking for babysitting jobs that would be a smoother transition for myself and my son after his arrival. My husband got a job as an electricians assistant. Time flew by, I went on maternity (at the same awful job). And before we knew it our amazing son was here.

---

Daycare made no sense.

I was so lucky to have the time at home with my son that I did. But we would be working for free to put our son in daycare. So my husband stayed home. I went back to work, we got married, we conceived again, we kept hustling.

---

I MADE TOO MUCH MONEY.

That's what they told me when they let me go. Here we are, a 6 month old and already 2 months along with the next one, he's out of work and now so am I.

---

 

I've been applying to jobs for 2 years.

I kept applying, I've gotten maybe 3 interviews, I've applied to 200+ jobs, I've applied to all types of things.

---

I got involved in a direct sales company.

That's how you find me here today. When a door doesn't open, maybe it's not your door. I believe that things happen for a reason. You gotta keep on keeping on, reinvent yourself, learn more, try more, DON'T GIVE UP. Personal growth doesn't happen overnight or to those not seeking it.

---

I STARTED THIS BLOG TO HELP YOU ON YOUR PERSONAL GROWTH JOURNEY.

Who feels what I felt. Maybe who resonates with my story. Or you want more out of life. You, who maybe doesn't know HOW to get started or WHERE to get started.

---

Let me help you.

I can help you figure out the mental and emotional side of things, because it all starts within. Let me help you build on it to include the physical and the spiritual as well. You decide what your life is going to look like tomorrow, in 6 months, in 6 years.

---

I tried to fit in a box for most of my life and it always felt awkward and uncomfortable. Personal growth can feel like that too.

Live life out loud. Dare to be different. You don't always have to have a "plan". Sometimes the plan finds you. Sometimes you have to keep exploring different things. Either way, I'm here for you. Personal growth tip number one is to be yourself.

---

JUST DON'T GIVE UP.

If I had given up before I got here I would never have known such immense happiness. My life is finally MINE. I may be split between two kids, a husband and grandparents but it is the most wonderful feeling in the world because it is UP TO ME. Not some boss who can, will, and did replace me the next day.

 

Follow me!

Facebook | Instagram | Twitter | Pinterest | YouTube

About Me: Personal Growth
Welcome to my personal growth blog! I created this blog to guide you on your personal growth journey. My aim is to show other moms that it is possible and necessary to pursue your dreams! Let me show you how to achieve your goals! Learn how to balance work and home life, manage your mindset, and how to aim even higher.

Shea hulse personal growth quote

---

Dedicated to helping individuals realize their natural potential.

Hey there, I'm Shea. I am recently married to my amazing husband and we have one son and one daughter on the way. While we've been together for 5 years, the past 3 have been the most challenging, fulfilling and surprising.

---

 

We were (are?) not your fairy tale couple.

My husband and I met while working at a restaurant together. We did not want to date each other. Why? Because we'd been there and done that with other relationships. Quite frankly, we were train wrecks.

Emotionally, mentally, physically, spiritually we were completely out of sync with ourselves, the universe, life. We were both addicts. Some people can go out and have one or two, but as they say, "one is too many, a thousand is never enough." I tended towards the thousand side of things than the one, as did my husband.

---

I got fired.

It wasn't the most typical way of things, but then again it was. But it was the spark that brought us to where we are today.

---

We hit the road.

We packed up the car and left for three months to travel the U.S. I credit that trip to our success today more than anything else.

---

We're sober now.

Our trip was the most exciting, exhausting, difficult, rewarding, crazy thing I've ever done in my life. And I can't wait to do it again. We got home and got 'real' jobs, we got an apartment together, things should have been 'perfect'.

---

But we were still miserable. Personal Growth can be tough.

Not with each other necessarily, but something had to change. Personal growth was why I took the job. But my job was a miserable excuse for a 'real' job. I got paid a barely livable wage as a Food and Beverage Manager at a big name hotel. I was expected to be there days, nights, weekends, sixty plus hour weeks and on-call 24/7. My husband was working three jobs. Going straight from his overnight shift at one job to his morning shift at the other.

---

We got pregnant.

No, it wasn't a surprise or a "let's have a kid THEN we'll be happy". We genuinely were ready and wanted children and we knew we would do what it took to make things happen. I kept applying to jobs like crazy. Looking for babysitting jobs that would be a smoother transition for myself and my son after his arrival. My husband got a job as an electricians assistant. Time flew by, I went on maternity (at the same awful job). And before we knew it our amazing son was here.

---

Daycare made no sense.

I was so lucky to have the time at home with my son that I did. But we would be working for free to put our son in daycare. So my husband stayed home. I went back to work, we got married, we conceived again, we kept hustling.

---

I MADE TOO MUCH MONEY.

That's what they told me when they let me go. Here we are, a 6 month old and already 2 months along with the next one, he's out of work and now so am I.

---

 

I've been applying to jobs for 2 years.

I kept applying, I've gotten maybe 3 interviews, I've applied to 200+ jobs, I've applied to all types of things.

---

I got involved in a direct sales company.

That's how you find me here today. When a door doesn't open, maybe it's not your door. I believe that things happen for a reason. You gotta keep on keeping on, reinvent yourself, learn more, try more, DON'T GIVE UP. Personal growth doesn't happen overnight or to those not seeking it.

---

I STARTED THIS BLOG TO HELP YOU ON YOUR PERSONAL GROWTH JOURNEY.

Who feels what I felt. Maybe who resonates with my story. Or you want more out of life. You, who maybe doesn't know HOW to get started or WHERE to get started.

---

Let me help you.

I can help you figure out the mental and emotional side of things, because it all starts within. Let me help you build on it to include the physical and the spiritual as well. You decide what your life is going to look like tomorrow, in 6 months, in 6 years.

---

I tried to fit in a box for most of my life and it always felt awkward and uncomfortable. Personal growth can feel like that too.

Live life out loud. Dare to be different. You don't always have to have a "plan". Sometimes the plan finds you. Sometimes you have to keep exploring different things. Either way, I'm here for you. Personal growth tip number one is to be yourself.

---

JUST DON'T GIVE UP.

If I had given up before I got here I would never have known such immense happiness. My life is finally MINE. I may be split between two kids, a husband and grandparents but it is the most wonderful feeling in the world because it is UP TO ME. Not some boss who can, will, and did replace me the next day.

 

Follow me!

Facebook | Instagram | Twitter | Pinterest | YouTube